King Precision Solutions
Our Services
The Machine Shop
PRECISION CNC MACHINING
King Precision Solutions specializes in a variety of CNC machining services. We have high quality, precision CNC machines and the most advanced software around for faster, more efficient manufacturing. More importantly, though, we just know machining, thanks to our skilled engineering team and years of industry experience. We machine parts for prototyping, production, and fixturing, and offer a range of machining services, including surface grinding, CNC 2D/3D Milling, EDM, lathe work with live tooling up to 12.000 diameter, Wire EDM, laser welding, plating, and much more.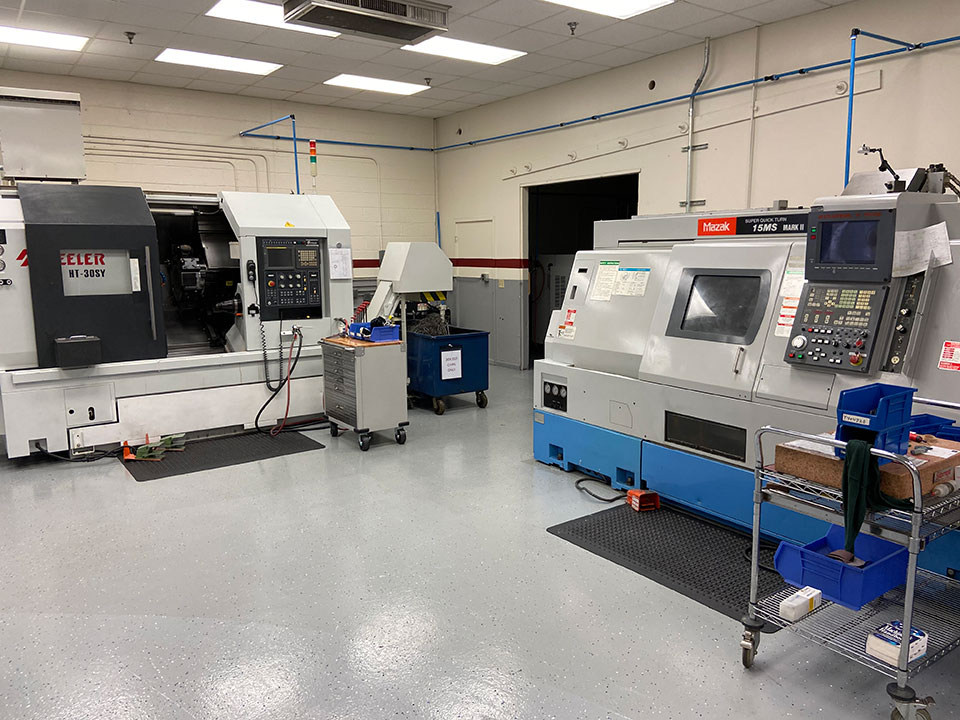 The Swiss Shop
SWISS LATHE MACHINING
We invested in real Swiss lathe machines directly from Switzerland when starting our Swiss machining department, and now house Tornos GT-26 and GT-32 CNC Swiss machines. These top of the line machines allow us to regularly manufacture parts to tolerances of ± 0.0002. Together with the most modern software and our skilled, experienced team, we are now capable of manufacturing high quality, cost effective products with great efficiency. We can meet any customer requirements, and can run exotic materials such as stainless steels, titanium, Hastelloy, monel, astralloy, aluminum, and nonferrous materials.
THE POLISH SHOP
TOOL & DIE POLISHING
King Precision Solutions serves tool and die shops and injection molders around the country, so it's hard to believe we're relatively new to the game. Our tool and die polishing services were added to our repertoire in 2015, but being new to the industry doesn't mean we're not experts here, too. When we added these services, we set out to create the best tool and die polishing in the region, first by hiring the best, most experienced polishers, with an average of over 25 years of trade experience. We then outfitted them with the best tools available, and housed all of this in an ultra-modern, climate controlled facility. Our services include full turnkey solutions for the polishing industry, with machining capabilities, laser welding capabilities, plating capabilities to refurb any tool that comes our way, and much more.
KING PRECISION SOLUTIONS
CONTACT US TODAY
King Precision Solutions is a second generation owned, American manufacturer that specializes in tool and die polishing. We have all of the capabilities, expertise, and facilities necessary to get your project done right. The next step is hearing from you. Get in touch with us today to learn more about how we can work together to get you what you're looking for. Looking forward to hearing from you soon!
Can't Find What You're Looking For? Check Out These Quick Links